8 Steps how to maximize your video marketing lead generation
Video marketing will take over the internet in the next coming years, and it is to be expected that by 2018 a whopping 87% of all traffic on the internet will be related to video content. So it might be the perfect time to start using video marketing as a daily strategy, if you are not doing so already.
In the next 8 blog posts I will share you a step by step training session on how to maximize your lead generation by using video marketing, especially by using Facebook and YouTube as the main vehicle to get your content out there.
Remember I wrote an earlier post on the magic of Facebook Ads and Webinars and the importance of video marketing as a part of your content marketing strategy. Pay attention to the following blog posts as we will go a bit deeper into details on what you need to do to be able to generate more leads. You will than be able to maximize also more the use of Facebook Ads and webinars due to a better understanding of what video marketing can actually do for you.
8 Steps how to maximize your video marketing lead generation
Click To Tweet
Here´s a lay out of what we will be covering in the next 8 blog posts:
How to crush fear of video marketing

Getting clear on target audience so you can reach the best people

Optimizing YouTube channel for more exposure

How to find hot keywords in your niche that people are actually searching for

Repurposing YouTube content to reach more targeted prospects on Facebook

Simple process to get more videos done in less time
But first …… WHY VIDEO? What is so special about the use of videos and why has it become a cornerstone in social media marketing?
Build faster report than any type of content

Easier to engage your audience and attention

Adds emotion and personality to your content

Increases credibility and authority

4 x as many people prefer video above reading an article video vs blog post

Youtube, is still the second largest search engine in the world, period!

64% of individuals are more likely to make a purchase after viewing a video
I think we have more than enough reasons to start digging a bit deeper into video marketing. Stay tuned for the next blogpost!
Hope you enjoyed reading this post and you´ve got some value from it. If you would like to know more about the exact system I use to generate more leads and more sales EVERY DAY just drop me a message on my Facebook. Looking forward to share ideas with you!
By the way here´s some free training on video marketing secrets as a token of my appreciation for reading this post. 
FREE TRAINING + PDF DOWNLOAD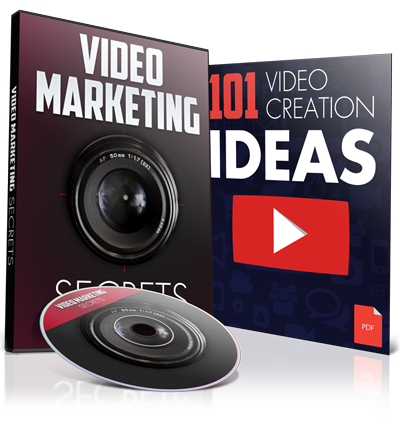 ATTENTION VIDEO MARKETERS: Get More Views, Subscribers, and Leads with YOUR Videos (and rank on Google Page 1)
Hope to see you back soon,
David Puttemans
Social Media Geek, Inspired Networker & Passionate Affiliate Marketer
Text me / Whatzupp: +34 657 232 878 – "Yes, I'm a REAL Person"
Email: workwithdavid@onlinesalesproblueprint.com
Have Questions? Ask Me on Facebook.
P.S. If you are a go-getter, I'd love to work with you. Click HERE to learn more.
P.S.S. Free 30 Minute consultation. Click HERE to schedule.
Comments via Facebook