How to use the magic of Facebook paid ads and webinars.
Today we will talk about the power and magic of paid ads. It is the fastest way to scale your business with near instantaneous results, and a very powerful skill to have and to leverage with the right tips and tricks.
First off we have to be clear that we are talking here about an investment in your business. Free strategies are great, but it takes some time to grow. Blogging and putting some great content out there is a free and long-term strategy, and it will bring you followers, leads and sales.
DO I HAVE YOUR ATTENTION?
Before we carry on what are the biggest hesitations on paid advertising?
Afraid to lose money (fear)

Not knowing the numbers (anxiety)

Unsure what works because lack of wisdom

Lack of proper training

Lack of confidence in their own abilities to meet results
Learn how to get unlimited leads with Facebook Paid Ads
Click To Tweet
Now here is what you can do to get rid of these hesitations:
Know your numbers: invest what you can, don´t overdo it the first time. You can upscale your investments as you become more confident.

Test: analyze your ads, see what works and what doesn´t. Adjust where necessary and refine the process.

Long term: always think the long term. Don´t let short-term loss distract you. Keep on pushing, keep on learning.

Practice your skills: face it, you can´t expect to be an expert from day 1. Everything is a learning curve. You will get better and better at this
Embrace risk: take the plunge. Entrepreneurs are risk takers. You will not get anywhere if you don´t take any risk. Get comfortable with trial and failure.
Where you will you drive your leads with the paid ad?
Here comes the magic of combining paid ads with video marketing. Doing video is an amazing tools, if not your greatest asset to get eyeballs on your business. YouTube is good, but webinars are excellent. Yes, WEBINARS!
Webinars are awesome for lead generation. There is nothing more powerful for brand building and capture an audience. If that is not enough for you webinars have the highest rate in sales conversion, and will place you as an authority INSTANTLY, even if you haven´t done any webinar before that.
Learn how to become a webinar sales authority almost instantly Click To Tweet
It is really an easy 3 step plan:
Create a paid text/video ad (FREE TRAINING or TIPS) on Facebook or Twitter, and redirect them to a capture page.

Capture page presenting the webinar with registration template.

Do the webinar and introduce them to your business or product.
If you would like some more in dept training on both Facebook Advertising and Webinars I would strongly advice having a look at these two amazing training courses:
The Ultimate Guide to Get Dirt-Cheap, Laser-Targeted Leads on FaceBook for ANY Business in 24 Hours or Less
Attract Money On Command, Sponsor 16-28 Reps PER MONTH And Sell ANYTHING With An Almost 'Magic' Webinar Sales Formula
If you´ve got value from this post please like and share. If you would like to know more about the exact system I use to generate more leads and more sales EVERY DAY just drop me a message on my Facebook. Looking forward to share ideas with you!
By the way here´s some free training as a token of my appreciation for reading this post. 
FREE TRAINING + PDF DOWNLOAD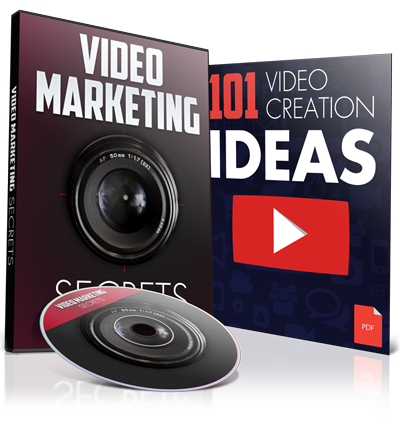 ATTENTION VIDEO MARKETERS: Get More Views, Subscribers, and Leads with YOUR Videos (and rank on Google Page 1)
Hope to see you back soon,
David Puttemans
Social Media Geek, Inspired Networker & Passionate Affiliate Marketer
Text me / Whatzupp: +34 657 232 878 – "Yes, I'm a REAL Person"
Email: workwithdavid@onlinesalesproblueprint.com
Have Questions? Ask Me on Facebook.
P.S. If you are a go-getter, I'd love to work with you. Click HERE to learn more.
P.S.S. Free 30 Minute consultation. Click HERE to schedule.
Comments via Facebook