3 Simple Tips to Get Over Your Video Marketing Fears 
I will share with you 3 tips on how to reach the right mindset so you can crush your fears about video marketing, but first let´s have a look at what might be the possible reasons for you to refrain of using such a powerful medium as video marketing. What´s holding someone back to press the "record" button?
Here are some reasons why people fear the camera.
I´m a shy person and introvert
Fortunately you are not alone, in fact there are more people camera-shy and introvert than you can imagine. The only way you can change this is trial and error. Think about all the fears that you have overcome already in your life: your first kiss, the first time in front of the classroom, the first time you wrote you handed over your cv. The more you practice in front of the camera the more confident you will become, and the introvert you, up till a certain level will become the video marketing wizard.
I can´t make fancy videos
Who cares? We are not here to win an oscar. We are here to get a message across. Start shooting those videos. Your followers will care about the message you have for them and they are not following you because you have the most fancy screen set up. Now the looks are important, and over time you will discover there are some great tools out there that can help you give your videos some extra touch and make them stand out more. But your main effort will be putting some valuable content out in the market place.
Nobody is watching my video´s
They will. There are many ways to get eyeballs on your videos and we will discuss this later in this blog post series, but although nobody is watching your videos now you have to push through. Keep putting content out there, keep sharing value for the market place. Sooner or later you will have people watching a video, and if they like what they see, they´ll probably start watching some of your previous videos, and might even follow you for future videos, so keep recording.
Who cares? Not every person shares the same opinion. Some people will be pleased with your content, and other´s wont. You can´t expect that everyone will like you. More even so if people judge you it will most probably because of your content, and not because of who you are. Remember that adversity is your best friend, good or bad, use the opinions from those who judge you to become better at what you are doing.
I have no idea what to talk about
Don´t worry about this. There is plenty of content out there. You can talk about something you learned from a tutorial. Or maybe you can talk about a webinar you just followed. Do a screen share review about a tool or product that you are using. Or quite simply leverage other content and give your opinion about it. There are many things you can talk about. Once again you will notice that the more you practice the more easier it will become.
3 tips to overcome your video marketing fears Click To Tweet
Now that we are aware of the problems, here are three simple mindset tips to overcome those fears
It´s not about you!
This is the best way of overcoming your fears. Don´t think about you and what people might think of you. That is not important because you are unique and your followers, together with your amazing content, will love you for that.
It´s about serving others
Think about serving other people. There are a lot of people out there looking for solutions. Always think that you probably have an answer to their problems. Don´t underestimate yourself, share your knowledge. Get the word out there and someone will listen. Guaranteed !
Change your mindset to I can
Get rid of that " I can´t" mentality. You are not doing yourself any favour with that. Think about the people you follow or the more seasoned video marketer. Everyone started more or less in the same position. The difference is taking action. If they can, you can!
I hope you got some value out of this new blog post in the "How to Boost Your Leads with Video Marketing" series. If you would like to know more about the exact system I use to generate more leads and more sales EVERY DAY just drop me a message on my Facebook. Looking forward to share ideas with you!
By the way here´s some free training on building a six figure business as a token of my appreciation for reading this post. 
6-FIGURE RESIDUAL INCOME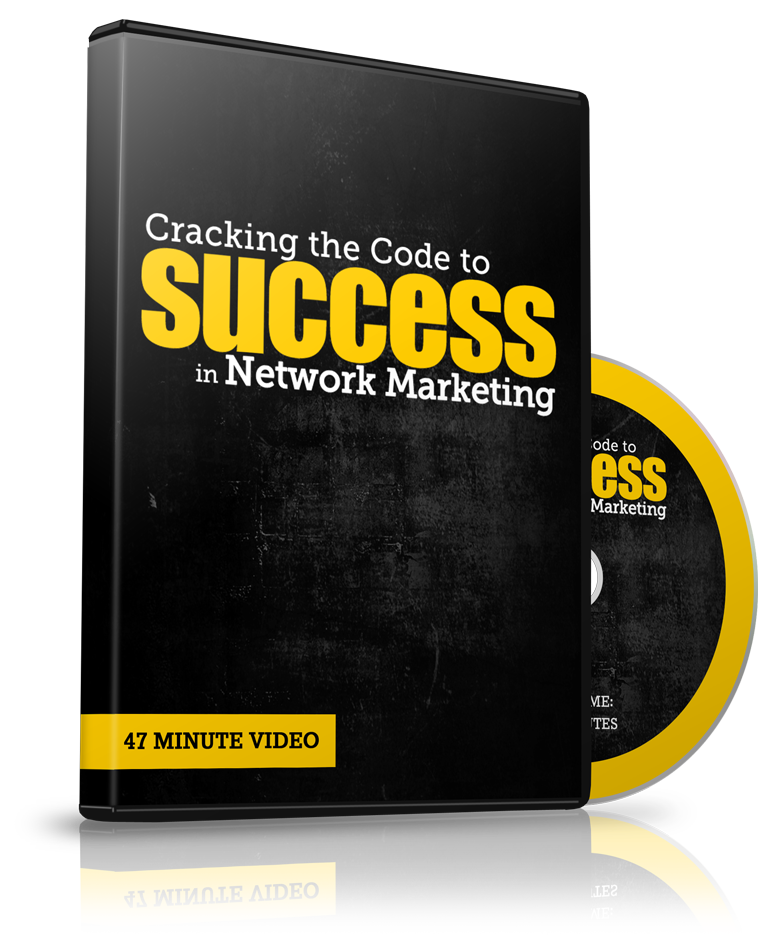 FREE TRAINING: 25+ year MLM vet wants to give you the 17 irrefutable laws to build a 6-Figure Residual in YOUR company.
Hope to see you back soon,
David Puttemans
Social Media Geek, Inspired Networker & Passionate Affiliate Marketer
Text me / Whatzupp: +34 657 232 878 – "Yes, I'm a REAL Person"
Email: workwithdavid@onlinesalesproblueprint.com
Have Questions? Ask Me on Facebook.
P.S. If you are a go-getter, I'd love to work with you. Click HERE to learn more.
P.S.S. Free 30 Minute consultation. Click HERE to schedule.
Comments via Facebook