How to plan your video content?
Video marketing is a great tool to get your content and your brand out there, and at the same time get eyeballs on your business. YouTube, such as, is a search engine that, when doing things right can be a great asset to your lead generation strategy. But it´s not just about dropping videos on YouTube and waiting until something happens. You need a clear view on what you are going to do, and how you are going to do it.
In this blog post, we´ll lay out in a few simple steps what you need to find out to be able to create a great video marketing strategy.
Determine WHY you are creating video content!
Creating video content can be done for different purposes, and it is important to know before you even start producing videos what these will serve for.
If your YouTube channel is designed for business purposes, than the content on your channel will probably be used to generate leads, traffic and produce sales for your business. Or even to have people reach out to you. In that case make sure your channel is set up the way that people can easily get in touch with you. I´ll talk some more about that in the next blog post on how to optimize your YouTube channel for traffic and leads.
What are you going to post?
The main problem people face with video marketing is what to post. They start with great intention and amazing ideas, but before they even realise it they run dry on content. My advice is to keep it simple. YouTube videos don´t have to be exact science, as long as they contain valuable information and the quality of the video is excellent you are good to go.
Here´s some tips to never run out of content ideas:
Blog posts: if you have a blog one of the easiest ways to create content is to do a preview of the blog post you have written. Don´t read the entire blog post, but give an explanation what the post is about and why they should read it. Invite people to go and read that post. Never forget that call to action.
E-Book: another great way to easily create content about what you have learned from an e-book you are reading. Like the blog post don´t go on a 1 hour monologue about the e-book you´ve read, if not cut it down in bits and pieces, and weave a story around that.
Video series: a bit more advanced but great stuff. Creating a video series, or even training boot camp is great fo attracting people to your channel, and come back for more because it is not just one training or tutorial, if not a sequence. If you first video of the series is great, than you will probably gain some subscribers to your channel as well. And keep them coming back craving for more!
Product launch or product review: if you are into affiliate marketing than another great way to create content is to talk about the products you are promoting. That can either be about a new launch coming up, or even reviewing an existing product. Once again don´t forget your call to action. Drive people towards the landing, capture or sales page of that specific product.
So that´s all for today folks. 
In the next to come blog posts in this "How to Boost Your Leads with Video Marketing" I will be talking about:
* Researching niche specific keywords to target
* Creating valuable content that solves a problem
* How to repurpose your video content on YouTube
* Ways to promote and drive traffic to your video content
I hope you got some value out of this new blog post. If you would like to know more about the exact system I use to generate more leads and more sales EVERY DAY just drop me a message on my Facebook. Looking forward to share ideas with you!
As a token of appreciation for reading this post I´ll give you this free training on how to create your first E-book. All you have to do is click the link below to register. See you on the inside ! 
CREATE AN E-BOOK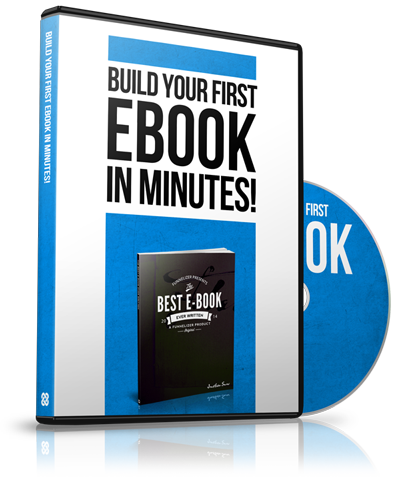 FREE DOWNLOAD: Step-by-step PDF + Video to Create Your 1st E-Book Even if You're Brand New (free tools included)
Hope to see you back soon,
David Puttemans
Social Media Geek, Inspired Networker & Passionate Affiliate Marketer
Text me / Whatzupp: +34 657 232 878 – "Yes, I'm a REAL Person"
Email: workwithdavid@onlinesalesproblueprint.com
Have Questions? Ask Me on Facebook.
P.S. If you are a go-getter, I'd love to work with you. Click HERE to learn more.
P.S.S. Free 30 Minute consultation. Click HERE to schedule.
Comments via Facebook