5 Steps to Start Defining Your Target Audience.
One of the most important pieces of your success online with video marketing is to get your content in front of the right audience. Of course you can shoot a video, throw it out on the internet and see what happens, but unfortunately, unless you are very lucky, this will end up in little or no results.
The right way to go about it is getting into some marketing research. Now you might think, what do I know of marketing? It might be time consuming first time off, but all your initial efforts will pay off in the end. And after a few times down the road you will notice that Facebook Graph Search or YouTube Long Tail keyword searches are pretty cool tools to use. Facebook even let´s you create preferred audiences which is an amazing advantage as a digital marketer.
To make things a bit easier on you I will share 5 basic steps you need to take to have a general idea of whom your audience is.
How to define your target audience with 5 simple questions Click To Tweet
1. Who benefits the most from your product/service?
This is basic language. You are promoting a product or offering a service. So you need clients, customers. Who can benefit from what you have to offer. You have to get as clear as possible who will be your audience. Not everyone will be a right fit. It makes no sense offering a weight loss product to a skinny person.You need to segment the general public and this can be done by defining your audience through a simple process of a few questions. 
2. Where do they hang out ? 
An important measurement in your search for your ideal client is to understand where they hang out both online and offline. Let´s say you sell protein shakes, or you are a Pilates training coach. Where would you be able to find people who use protein shakes, or people who might be interested in Pilates. It seems to me like a good place to start is the gym. So cool you have a gym in town, however I live in a small town, so my pool of possible prospects is rather small. No worries, Facebook Graph search might be able to help you out. There are plenty of Facebook groups about fitness and nutrition. Become part of that group, it´s a great way to connect with people and you are not limited to your own town´s gym.
3. Who do they look up to?
Here´s another great idea to continue your audience fragmentation. Who is your audience following? If we build on the previous example of fitness you can now check the interest of this pool of people. Do they have a common interest in popular public figures. A lot of people in the health and wellness follow the same fitness gurus. Or any kind of celebrities they are interested in. This can narrow further down your target audience. The more targeted you can get the more return on investment you will have when doing advertising to your specific niche or target audience.
4. What events do they attend?
This is another cool question to narrow it further down. What about events? There is a big chance that your fitness audience hangs around on fitness conventions, or major sport events. Once again Facebook preferred audiences comes in handy here. Imagine being able to do a Facebook Video ad towards people who attended the same fitness event as you did a week earlier. That´s some powerful stuff, talking about a strong first connection.
5. Does age, gender, or other demographics play a role in your product or service?
Last question but most probably the most important one. YES …. age, gender and other demographics do matter. There are some social media channels who have great statistics available for their users. Let´s take Facebook as an example. If you have a Facebook page and you start having a certain amount of followers, based on the content you are sharing, you can get very detailed insights of whom is following you. It can be that 70% of your followers are women between 35 and 45 years old, living in the US. That´s some powerful stuff. Now you can market your product or service towards that group.
So that´s all for today folks. I hope you got some value out of this new blog post in the "How to Boost Your Leads with Video Marketing" series. If you would like to know more about the exact system I use to generate more leads and more sales EVERY DAY just drop me a message on my Facebook. Looking forward to share ideas with you!
By the way don´t forget that every Wednesday we are holding a free training webinar hosted by a 6-figure earner industry leader. All you have to do is click the link below to register. See you on the inside ! 
FREE LIVE TRAINING THIS WED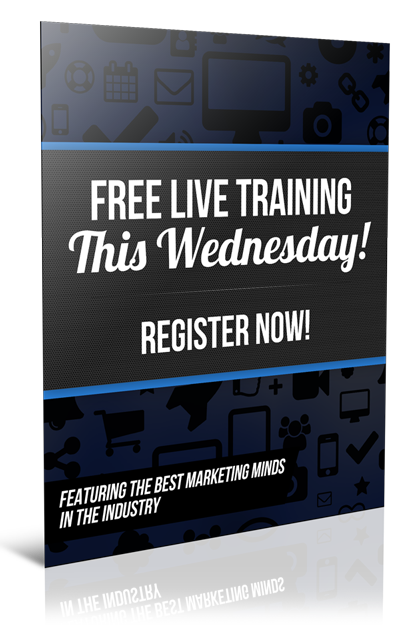 LIVE webinar with a 6-Figure Earner this Wednesday! Get strategies to help YOU get more leads & Profit in YOUR Business
Hope to see you back soon,
David Puttemans
Social Media Geek, Inspired Networker & Passionate Affiliate Marketer
Text me / Whatzupp: +34 657 232 878 – "Yes, I'm a REAL Person"
Email: workwithdavid@onlinesalesproblueprint.com
Have Questions? Ask Me on Facebook.
P.S. If you are a go-getter, I'd love to work with you. Click HERE to learn more.
P.S.S. Free 30 Minute consultation. Click HERE to schedule.
Comments via Facebook